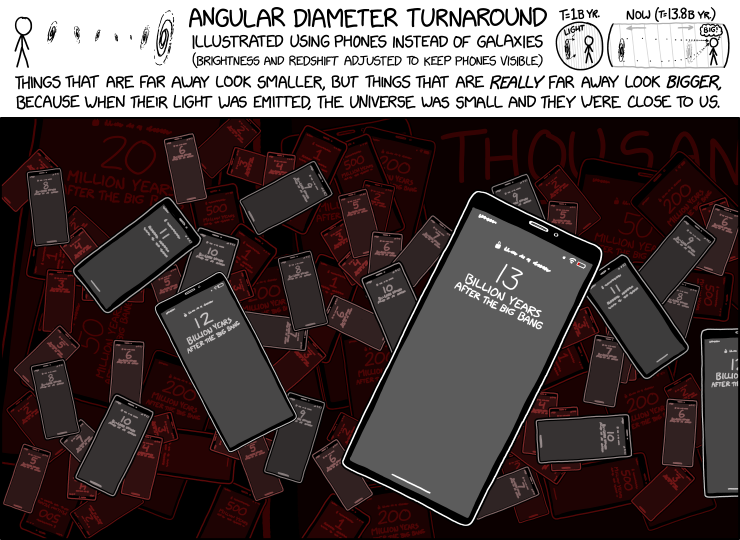 Angular Diameter Turnaround
(alt-text)
Thank you to Katie Mack for teaching me about this effect, and to Janelle Shane for describing redshifts as 'like galaxies sinking into a pool of dilute blood,' which is how I'll see them from now on.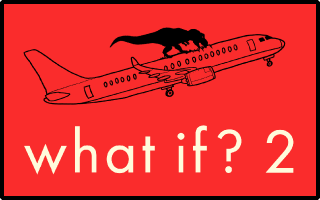 What If? 2: Additional Serious Scientific Answers to Absurd Hypothetical Questions
comes out 9/13. Preorder
here!