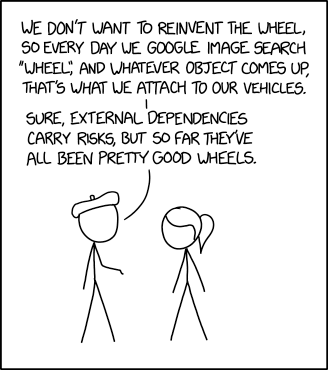 Reinvent the Wheel
(alt-text)
Right now it's a bicycle wheel, so we've had to move to lighter vehicles, but the reduced overhead is worth it. There was one week when a wheel of cheese got dangerously close to the first page, though.
Still mourning the demise of Google Reader? You can
sign up to get new comics delivered by email
here
.