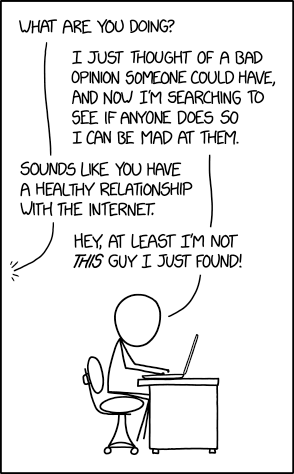 Bad Opinions
(alt-text)
I thought of another bad opinion! I couldn't find anyone who expressed it specifically, but still, the fact that I can so easily imagine it is infuriating! I'm gonna tell everyone about it!
Still mourning the demise of Google Reader? You can
sign up to get new comics delivered by email
here
.