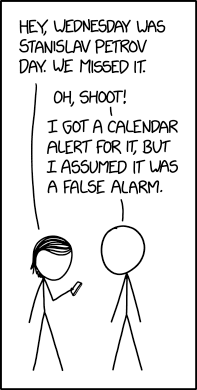 Stanislav Petrov Day
(alt-text)
I was going to get you an alarm clock that occasionally goes off randomly in the middle of the night, but you can ignore it and go back to sleep and it's fine.
Still mourning the demise of Google Reader? You can
sign up to get new comics delivered by email
here
.