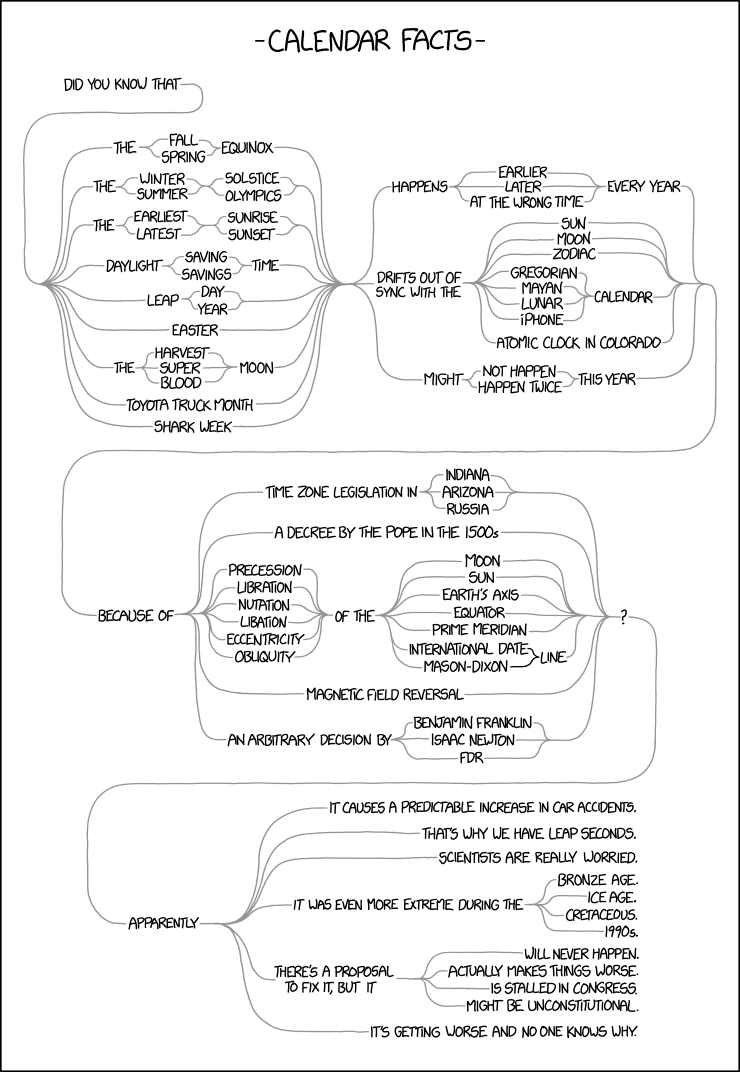 Calendar Facts
(alt-text)
While it may seem like trivia, it (causes huge headaches for software developers / is taken advantage of by high-speed traders / triggered the 2003 Northeast Blackout / has to be corrected for by GPS satellites / is now recognized as a major cause of World War I).
Still mourning the demise of Google Reader? You can
sign up to get new comics delivered by email
here
.