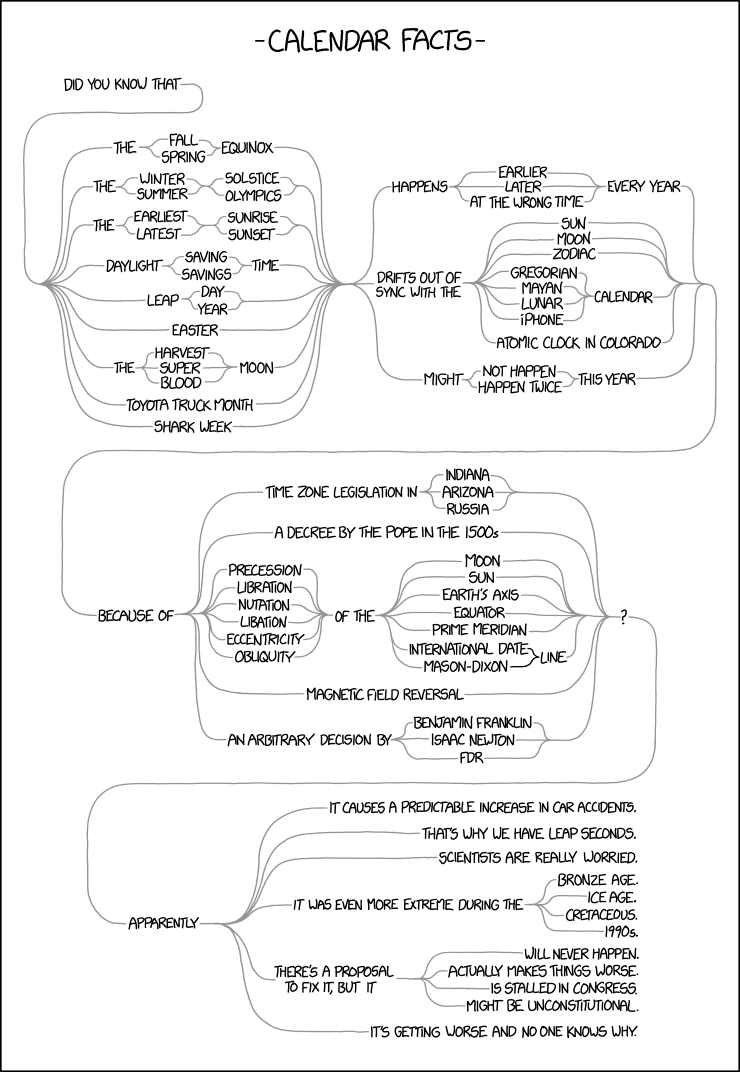 Calendar Facts
(alt-text)
While it may seem like trivia, it (causes huge headaches for software developers / is taken advantage of by high-speed traders / triggered the 2003 Northeast Blackout / has to be corrected for by GPS satellites / is now recognized as a major cause of World War I).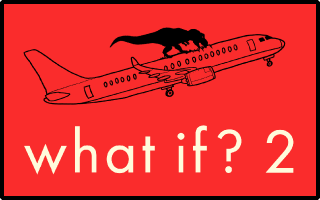 Preorder
What If? 2
(all US preorders eligible) and
enter our contest
for a chance to win a dedicated comic and What If blog post!