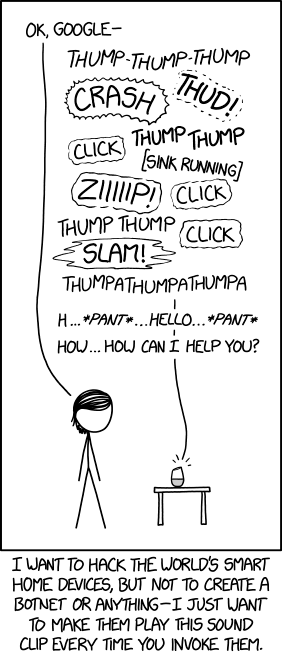 Virtual Assistant
(alt-text)
If you ask it to please turn off that feature, it apologizes a whole bunch and promises to try to be quieter, then switches to a slightly lower-volume version of the clip with "sorry!" after the louder sounds.
Still mourning the demise of Google Reader? You can
sign up to get new comics delivered by email
here
.