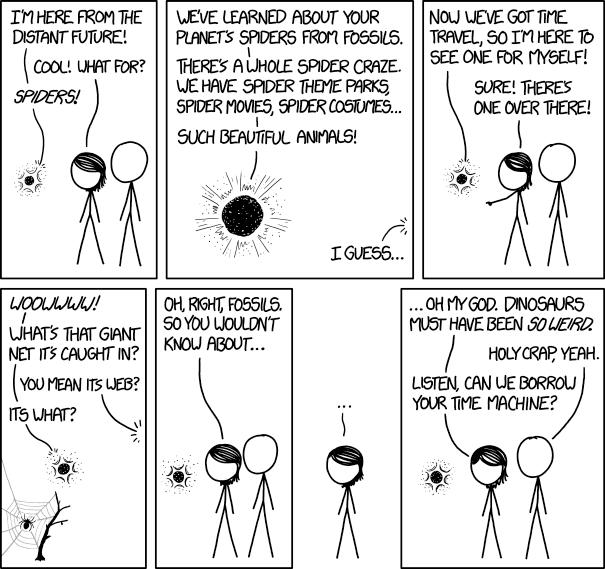 Spider Paleontology
(alt-text)
Whenever you see a video of birds doing something weird, remember: Birds are a small subset of dinosaurs, so the weirdness of birds is a small subset of the weirdness of dinosaurs.
Still mourning the demise of Google Reader? You can
sign up to get new comics delivered by email
here
.