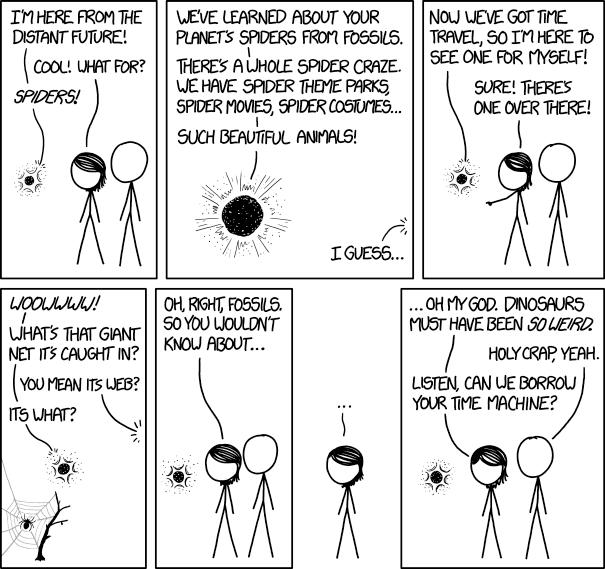 Spider Paleontology
(alt-text)
Whenever you see a video of birds doing something weird, remember: Birds are a small subset of dinosaurs, so the weirdness of birds is a small subset of the weirdness of dinosaurs.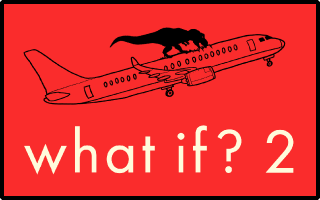 Preorder
What If? 2
(all US preorders eligible) and
enter our contest
for a chance to win a dedicated comic and What If blog post!