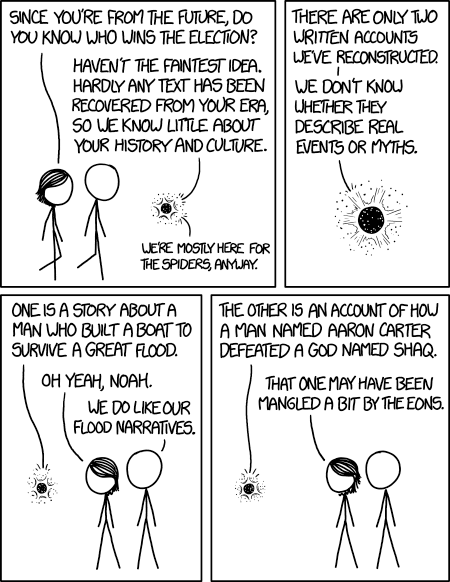 Future Archaeology
(alt-text)
"The only link we've found between the two documents is that a fragment of the Noah one mentions Aaron's brother Moses parting an ocean. Is that right?" "... yes. Yes, exactly."
Still mourning the demise of Google Reader? You can
sign up to get new comics delivered by email
here
.