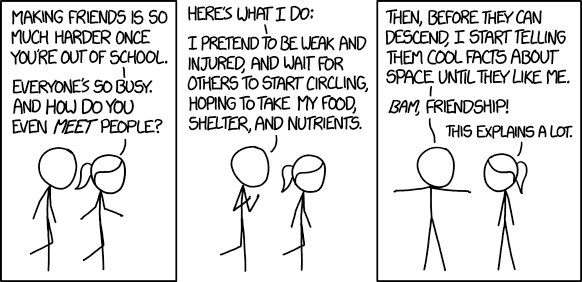 Making Friends
(alt-text)
"This seems more like a way to attract turkey vultures." "My mom always told me a turkey vulture is just a friend you haven't met yet, usually because you don't smell enough like decaying meat."
Still mourning the demise of Google Reader? You can
sign up to get new comics delivered by email
here
.