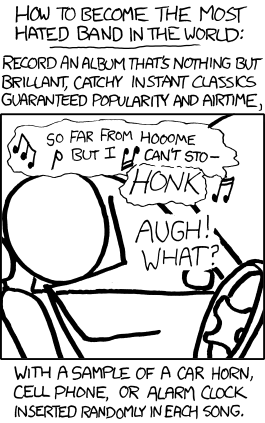 Sample
(alt-text)
There are two or three songs out there with beeps in the chorus that sound exactly like the clock radio alarm I had in high school, and hearing it makes me think my life since junior year has been a dream I'm about to wake up from.
Still mourning the demise of Google Reader? You can
sign up to get new comics delivered by email
here
.