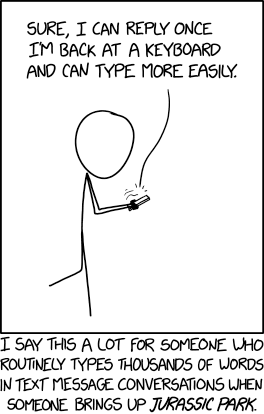 When I'm Back at a Keyboard
(alt-text)
[after typing 1,500 words on feathered dinosaurs, paleontology, sexism, lava, and dinosaurs as animals rather than movie monsters] Sorry to cut it short, I'm on my phone. When I'm back at a keyboard, I can give you another 5,000 words.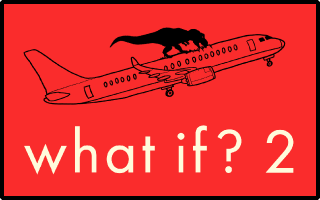 Preorder
What If? 2
(all US preorders eligible) and
enter our contest
for a chance to win a dedicated comic and What If blog post!