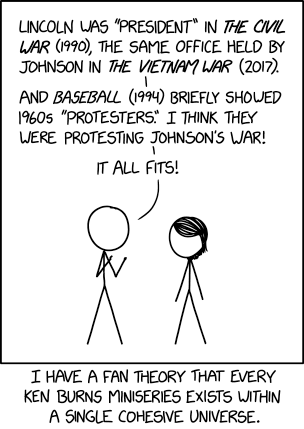 Ken Burns Theory
(alt-text)
Some of the KBCU ancillary works try a little too hard to tie everything together. Doris Kearns Goodwin, the sports journalist featured in "Baseball," was somehow ALSO a famous historian who wrote bestselling biographies of Lincoln AND Johnson? Unrealistic.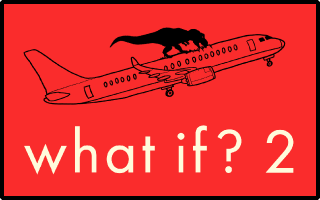 What If? 2: Additional Serious Scientific Answers to Absurd Hypothetical Questions
comes out 9/13. Preorder
here!