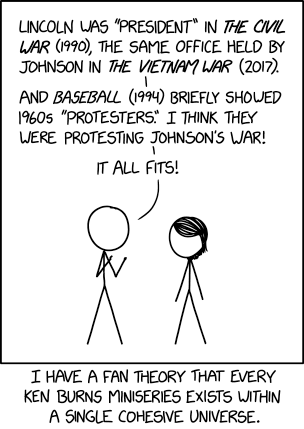 Ken Burns Theory
(alt-text)
Some of the KBCU ancillary works try a little too hard to tie everything together. Doris Kearns Goodwin, the sports journalist featured in "Baseball," was somehow ALSO a famous historian who wrote bestselling biographies of Lincoln AND Johnson? Unrealistic.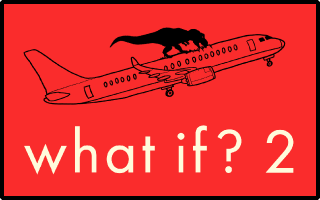 Preorder
What If? 2
(all US preorders eligible) and
enter our contest
for a chance to win a dedicated comic and What If blog post!