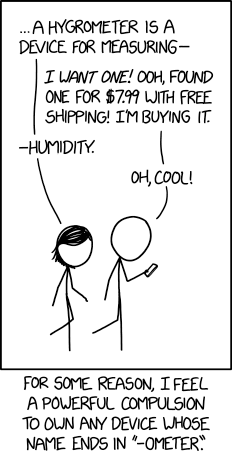 Hygrometer
(alt-text)
I'm working on assembling a combination declinometer, sclerometer, viscometer, aleurometer, stalagmometer, and hypsometer. I'm making good progress according to my ometerometer, a device which shows the rate at which I'm acquiring measurement devices.
Still mourning the demise of Google Reader? You can
sign up to get new comics delivered by email
here
.