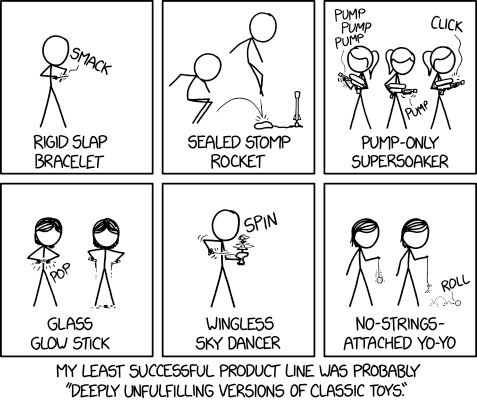 Unfulfilling Toys
(alt-text)
We were going to do a falling-apart Rubik's cube that was just 27 independent blocks stuck together with magnets, but then we realized it was actually really cool and even kind of worked, so we cut that one.
Still mourning the demise of Google Reader? You can
sign up to get new comics delivered by email
here
.