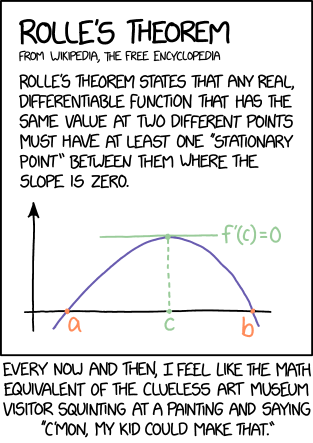 Rolle's Theorem
(alt-text)
I mean, if it's that easy to get a theorem named for you ... "a straight line that passes through the center of a coplanar circle always divides the circle into two equal halves." Can I have that one? Wait, can I auction off the naming rights? It can be the Red Bull Theorem or the Quicken Loans Theorem, depending who wants it more.
Still mourning the demise of Google Reader? You can
sign up to get new comics delivered by email
here
.