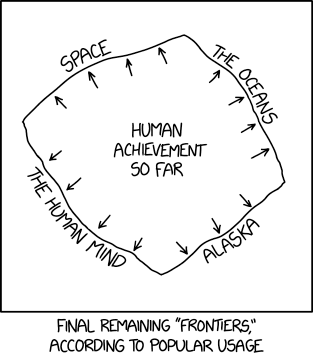 Frontiers
(alt-text)
Star Trek V is a small part of the space frontier, but it's been a while since that movie came out so I assume we've finished exploring it by now.
Still mourning the demise of Google Reader? You can
sign up to get new comics delivered by email
here
.