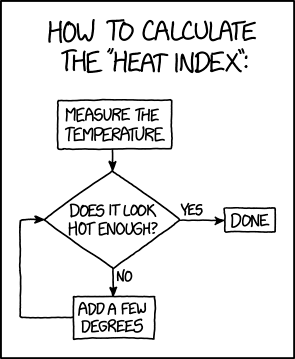 Heat Index
(alt-text)
The heat index is calculated via looking up the "effective temperature" in a table of air temperature and humidity values, and then adding a bunch more degrees because it feels WAY hotter than that.
Still mourning the demise of Google Reader? You can
sign up to get new comics delivered by email
here
.