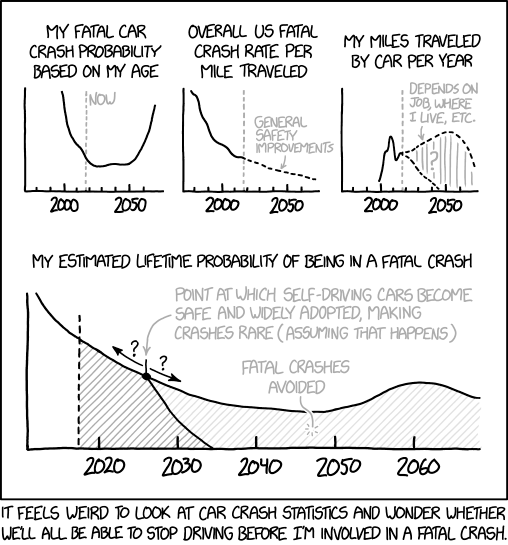 Fatal Crash Rate
(alt-text)
Fixating on this seems unhealty. But in general, the more likely I think a crash is, the less likely one becomes, which is a strange kind of reverse placebo effect.
Still mourning the demise of Google Reader? You can
sign up to get new comics delivered by email
here
.