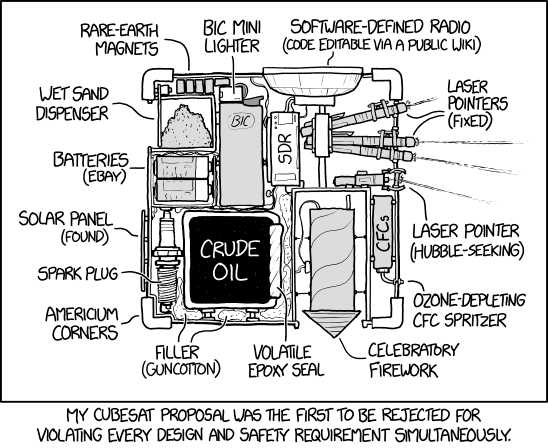 SafetySat
(alt-text)
During launch, in the event of an unexpected sensor reading, SafetySat will extend prongs in all directions to secure itself and any other cubesats safely in the launch vehicle until the source of the problem can be determined.
Still mourning the demise of Google Reader? You can
sign up to get new comics delivered by email
here
.