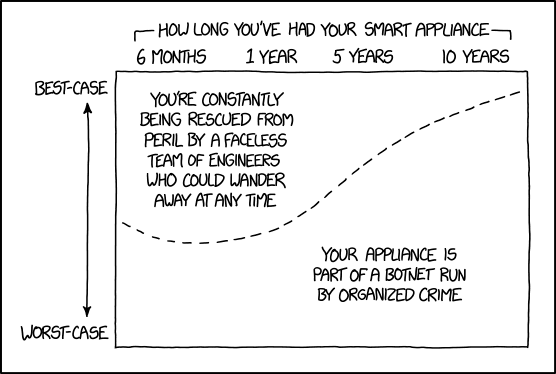 Smart Home Security
(alt-text)
If they're getting valuable enough stuff from you, at least the organized crime folks have an incentive to issue regular updates to keep the appliance working after the manufacturer discontinues support.
Still mourning the demise of Google Reader? You can
sign up to get new comics delivered by email
here
.