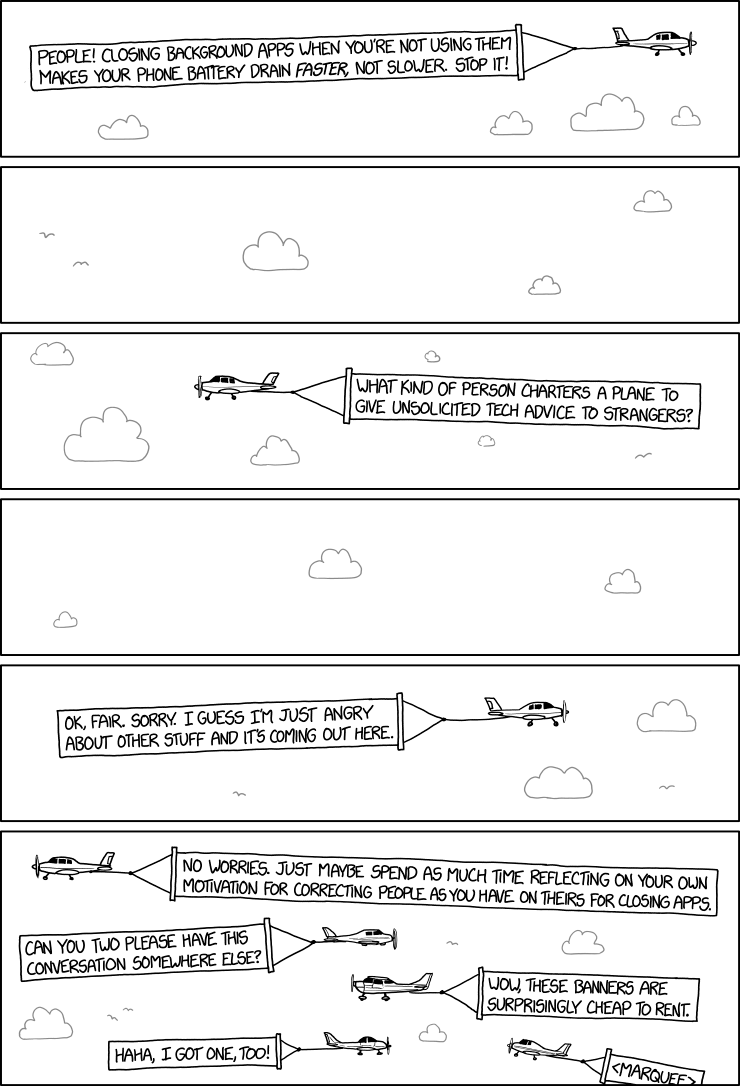 Background Apps
(alt-text)
My plane banner company gets business by flying around with a banner showing a <div> tag, waiting for a web developer to get frustrated enough to order a matching </div>.
Still mourning the demise of Google Reader? You can
sign up to get new comics delivered by email
here
.