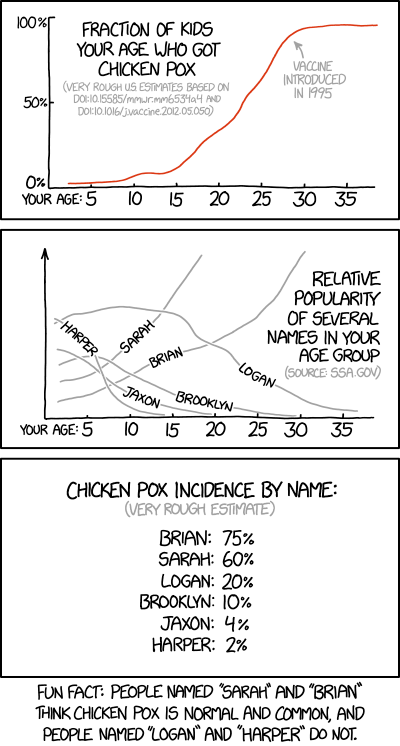 Chicken Pox and Name Statistics
(alt-text)
People with all six of those names agree that it's weird that we have teeth, when you think about it for too long. Just about everyone agrees on that, except—in a still-unexplained statistical anomaly—people named "Trevor."
Still mourning the demise of Google Reader? You can
sign up to get new comics delivered by email
here
.