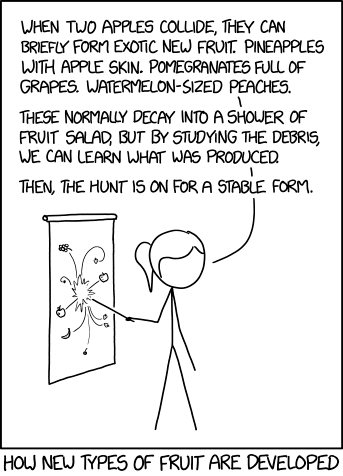 Fruit Collider
(alt-text)
The most delicious exotic fruit discovered this way is the strawberry banana. Sadly, it's only stable in puree form, so it's currently limited to yogurt and smoothies, but they're building a massive collider in Europe to search for a strawberry banana that can be eaten whole.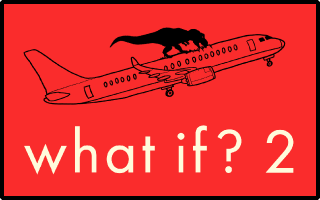 What If? 2: Additional Serious Scientific Answers to Absurd Hypothetical Questions
comes out 9/13. Preorder
here!