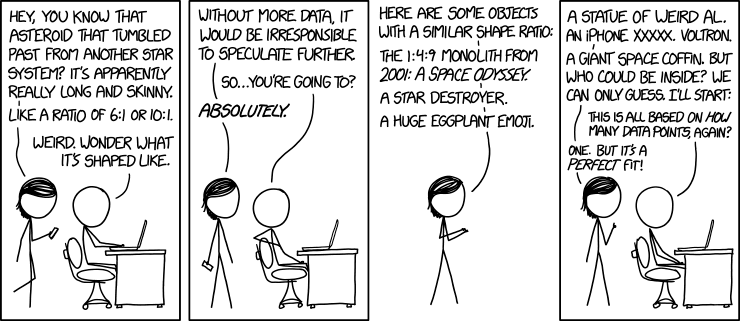 Interstellar Asteroid
(alt-text)
Every time we detect an asteroid from outside the Solar System, we should immediately launch a mission to fling one of our asteroids back in the direction it came from.
Still mourning the demise of Google Reader? You can
sign up to get new comics delivered by email
here
.