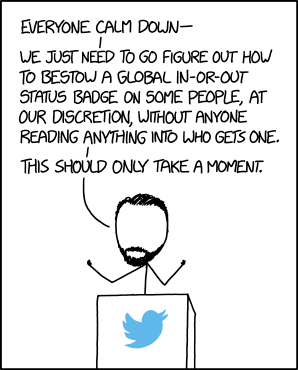 Twitter Verification
(alt-text)
When we started distributing special status tokens that signify which people are important enough to join an elite group, we never could have imagined we might be creating some problems down the line.
Still mourning the demise of Google Reader? You can
sign up to get new comics delivered by email
here
.