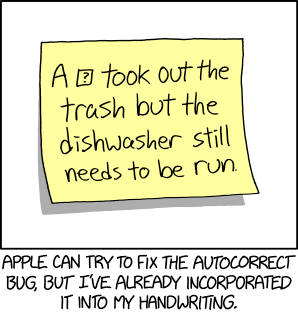 A �
(alt-text)
If you want in on the fun, map a key on your keyboard to the sequence U+0041 U+0020 U+FFFD (or U+0021 U+0020 U+FFFD for the exclamation point version), and then no update can never take this away from you.
Still mourning the demise of Google Reader? You can
sign up to get new comics delivered by email
here
.