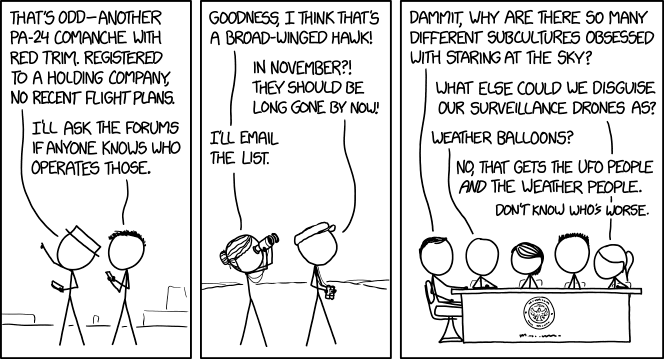 Sky Spotters
(alt-text)
Where I live, one of the most common categories of sky object without a weird obsessive spotting community is "lost birthday party balloons," so that might be a good choice—although you risk angering the marine wildlife people, and they have sharks.
Still mourning the demise of Google Reader? You can
sign up to get new comics delivered by email
here
.