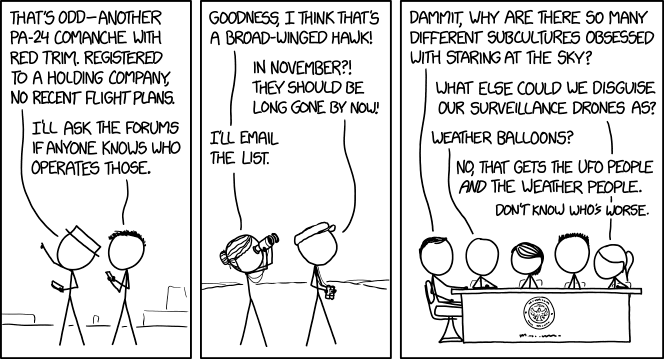 Sky Spotters
(alt-text)
Where I live, one of the most common categories of sky object without a weird obsessive spotting community is "lost birthday party balloons," so that might be a good choice—although you risk angering the marine wildlife people, and they have sharks.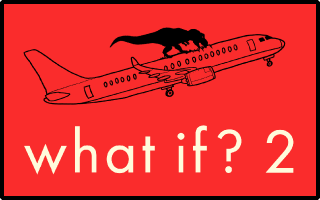 What If? 2: Additional Serious Scientific Answers to Absurd Hypothetical Questions
comes out 9/13. Preorder
here!