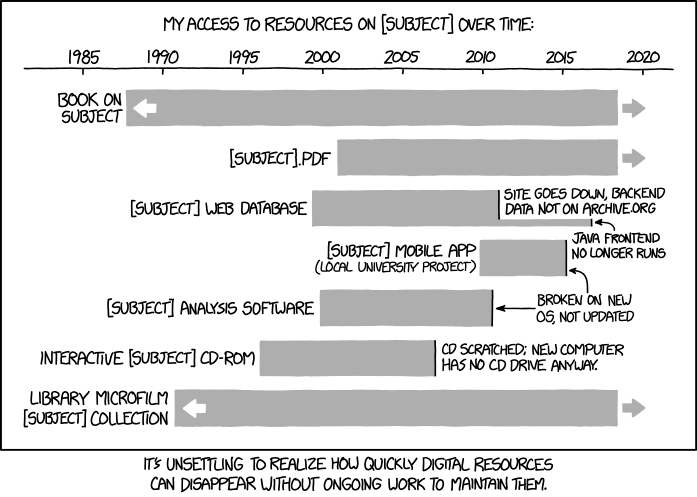 Digital Resource Lifespan
(alt-text)
I spent a long time thinking about how to design a system for long-term organization and storage of subject-specific informational resources without needing ongoing work from the experts who created them, only to realized I'd just reinvented libraries.
Still mourning the demise of Google Reader? You can
sign up to get new comics delivered by email
here
.