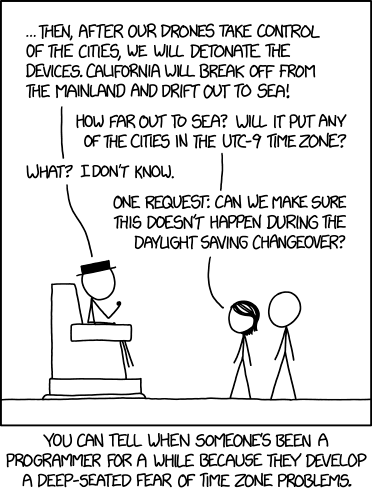 Supervillain Plan
(alt-text)
Someday, some big historical event will happen during the DST changeover, and all the tick-tock articles chronicling how it unfolded will have to include a really annoying explanation next to their timelines.
Still mourning the demise of Google Reader? You can
sign up to get new comics delivered by email
here
.