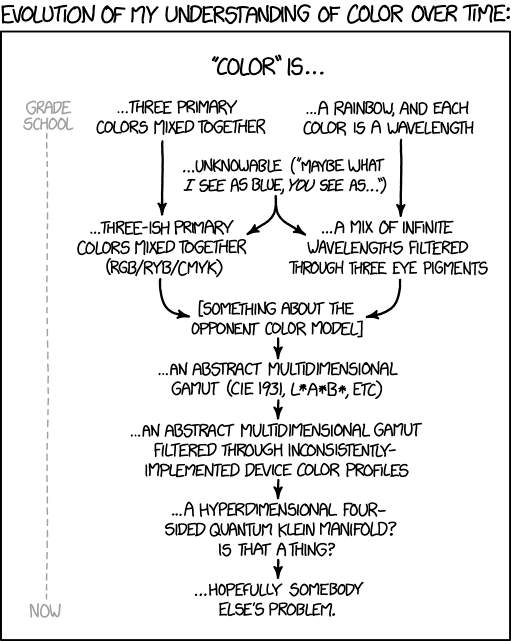 Color Models
(alt-text)
What if what *I* see as blue, *you* see as a slightly different blue because you're using Chrome instead of Firefox and despite a decade of messing with profiles we STILL can't get this right somehow.
Still mourning the demise of Google Reader? You can
sign up to get new comics delivered by email
here
.