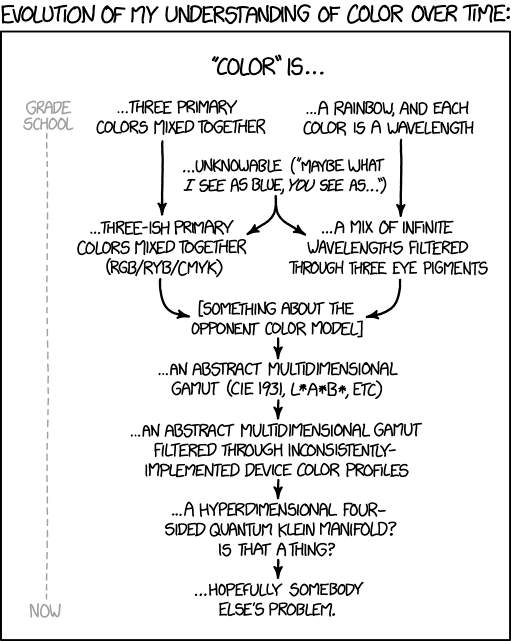 Color Models
(alt-text)
What if what *I* see as blue, *you* see as a slightly different blue because you're using Chrome instead of Firefox and despite a decade of messing with profiles we STILL can't get this right somehow.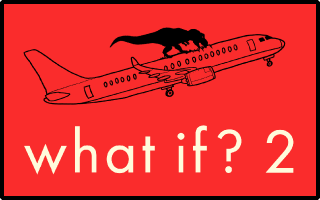 What If? 2: Additional Serious Scientific Answers to Absurd Hypothetical Questions
comes out 9/13. Preorder
here!