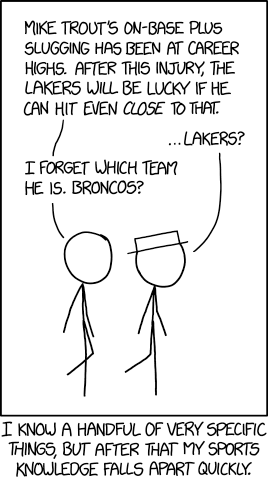 Sports Knowledge
(alt-text)
I heard they might make the wild card game, which would be cool. Do you know when that is? I have a wedding next weekend, but if it's after that we could try to go!
Still mourning the demise of Google Reader? You can
sign up to get new comics delivered by email
here
.