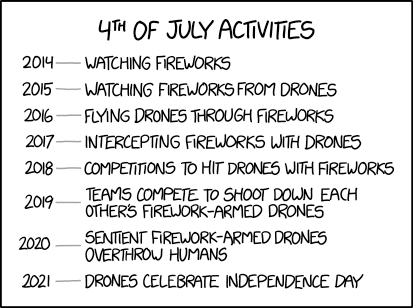 4th of July
(alt-text)
Strangely, they still celebrate by eating hot dogs. Since they don't have mouths, they just kinda toss them in the air and let them fall back down into their propeller blades. It's pretty messy.
Still mourning the demise of Google Reader? You can
sign up to get new comics delivered by email
here
.