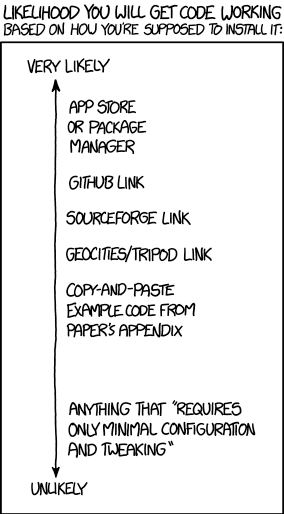 Will It Work
(alt-text)
'Copy and paste from a random thread on a website' is the hardest to predict, and depends on the specific website, programming language, tone of the description, and current phase of the moon.
Still mourning the demise of Google Reader? You can
sign up to get new comics delivered by email
here
.