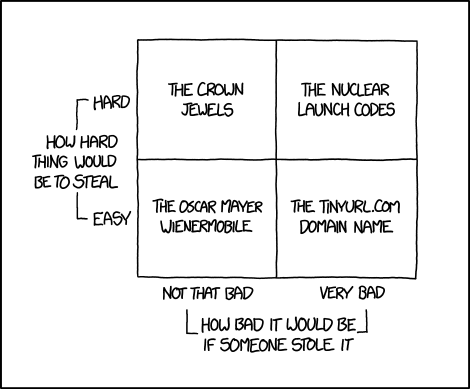 Theft Quadrants
(alt-text)
TinyURL was the most popular link shortener for long enough that it made it into a lot of printed publications. I wonder what year the domain will finally lapse and get picked up by a porn site.
Still mourning the demise of Google Reader? You can
sign up to get new comics delivered by email
here
.