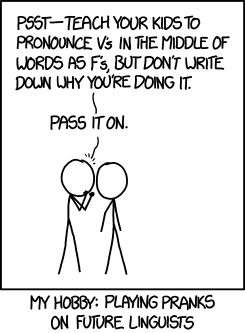 Intervocalic Fortition
(alt-text)
These pranks happen all the time. English doesn't allow one-syllable words to end in a lax vowel, so writers on The Simpsons decided to mess with future linguists by introducing the word "meh."
Still mourning the demise of Google Reader? You can
sign up to get new comics delivered by email
here
.