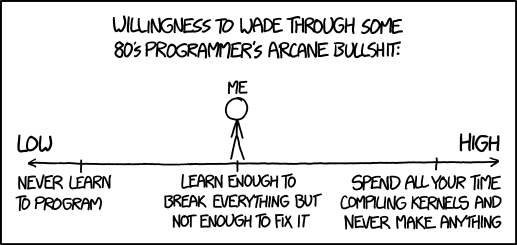 Arcane Bullshit
(alt-text)
Learning arcane bullshit from the 80s can break your computer, but if you're willing to wade through arcane bullshit from programmers in the 90s and 2000s, you can break everyone else's computers, too.
Still mourning the demise of Google Reader? You can
sign up to get new comics delivered by email
here
.