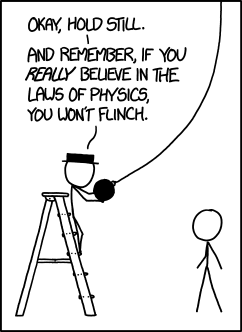 Laws of Physics
(alt-text)
The laws of physics are fun to try to understand, but as an organism with incredibly delicate eyes who evolved in a world full of sharp objects, I have an awful lot of trust in biology's calibration of my flinch reflex.
Still mourning the demise of Google Reader? You can
sign up to get new comics delivered by email
here
.