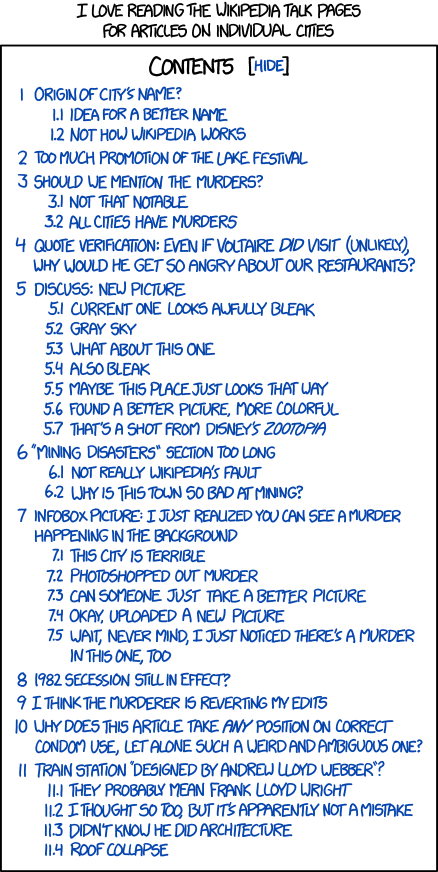 City Talk Pages
(alt-text)
I don't think the Lakeshore Air Crash Museum really belongs under 'Tourist Attractions.' It's not a museum--it's just an area near the Lake Festival Laser Show where a lot of planes have crashed.
Still mourning the demise of Google Reader? You can
sign up to get new comics delivered by email
here
.