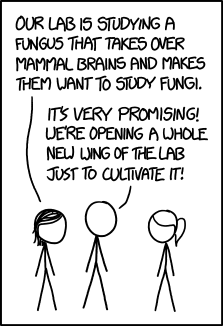 Mycology
(alt-text)
Conspiracy theory: There's no such thing as corn. Those fields you see are just the stalks of a fungus that's controlling our brains to make us want to spread it.
Still mourning the demise of Google Reader? You can
sign up to get new comics delivered by email
here
.