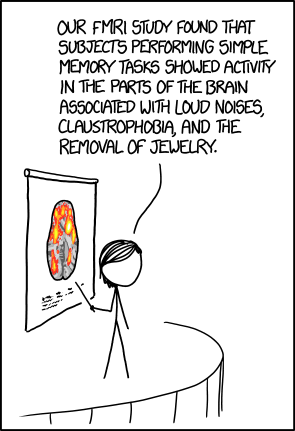 fMRI
(alt-text)
They also showed activation in the parts of the brain associated with exposure to dubious study methodology, concern about unremoved piercings, and exasperation with fMRI techs who won't stop talking about Warped Tour.
Still mourning the demise of Google Reader? You can
sign up to get new comics delivered by email
here
.