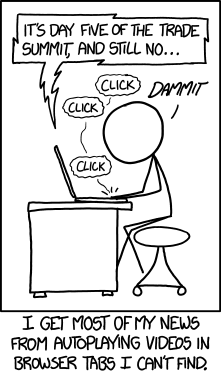 Mystery News
(alt-text)
If you find and stop the video, but you've--against all odds--gotten curious about the trade summit, just leave the tab opened. It will mysteriously start playing again 30 minutes later!
Still mourning the demise of Google Reader? You can
sign up to get new comics delivered by email
here
.