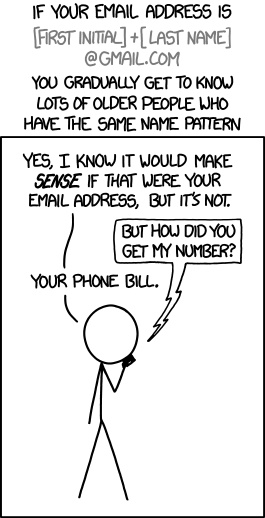 Reverse Identity Theft
(alt-text)
I asked a few friends whether they'd had this happen, then looked up the popularity of their initials/names over time. Based on those numbers, it looks like there must be at least 750,000 people in the US alone who think 'Sure, that's probably my email address' on a regular basis.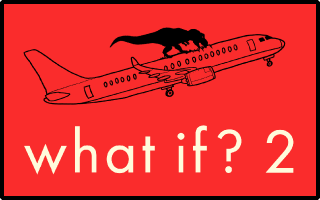 What If? 2: Additional Serious Scientific Answers to Absurd Hypothetical Questions
comes out 9/13. Preorder
here!