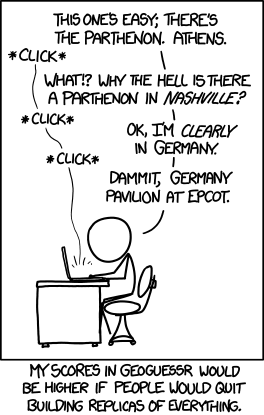 Geoguessr
(alt-text)
I'm not sure if you can get Epcot, but my friend just got LegoLand. He guessed California but it was the one in Denmark. Meanwhile, I'm rapidly becoming a connoisseur of unmarked dirt roads over flat, barren landscapes.
Still mourning the demise of Google Reader? You can
sign up to get new comics delivered by email
here
.