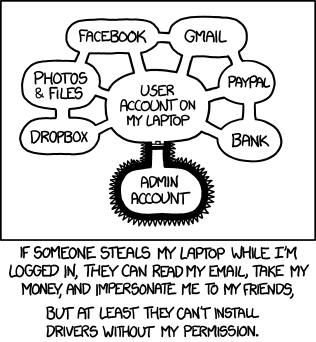 Authorization
(alt-text)
Before you say anything, no, I know not to leave my computer sitting out logged in to all my accounts. I have it set up so after a few minutes of inactivity it automatically switches to my brother's.
Still mourning the demise of Google Reader? You can
sign up to get new comics delivered by email
here
.