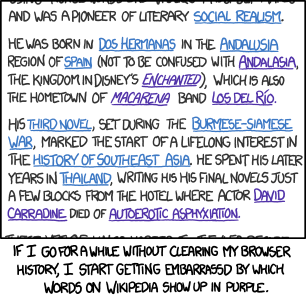 Visited
(alt-text)
I hate when I read something like '... tension among the BASE jumpers nearly led to wingsuit combat ...', and I get excited because 'wingsuit combat' is underlined, only to find that it's just separate links to the 'wingsuit' and 'combat' articles.
Still mourning the demise of Google Reader? You can
sign up to get new comics delivered by email
here
.