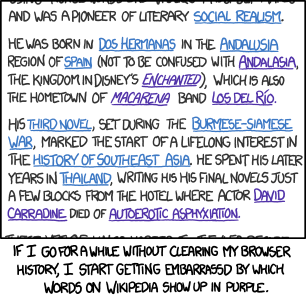 Visited
(alt-text)
I hate when I read something like '... tension among the BASE jumpers nearly led to wingsuit combat ...', and I get excited because 'wingsuit combat' is underlined, only to find that it's just separate links to the 'wingsuit' and 'combat' articles.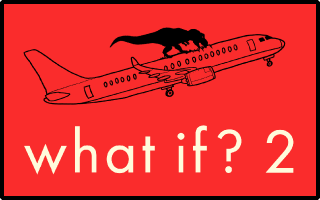 Preorder
What If? 2
(all US preorders eligible) and
enter our contest
for a chance to win a dedicated comic and What If blog post!