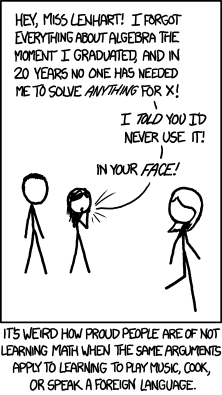 Forgot Algebra
(alt-text)
The only things you HAVE to know are how to make enough of a living to stay alive and how to get your taxes done. All the fun parts of life are optional.
Still mourning the demise of Google Reader? You can
sign up to get new comics delivered by email
here
.