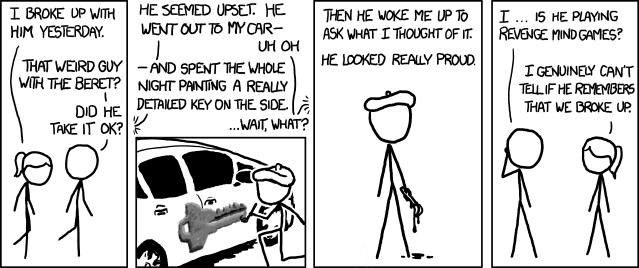 Keyed
(alt-text)
I was sure he was just getting revenge, but then he did the same thing to Carrie Underwood. Then he mailed me a scone. I think I'm giving up dating.
Still mourning the demise of Google Reader? You can
sign up to get new comics delivered by email
here
.