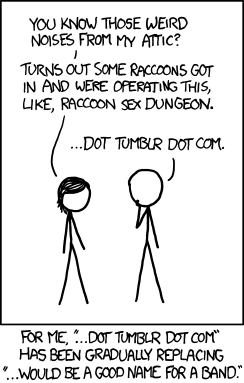 Tumblr
(alt-text)
Dot Tumblr Dot Com, on the other hand, would be an awful name for a band, if only because of how hard it would be to direct people to your band's website.
Still mourning the demise of Google Reader? You can
sign up to get new comics delivered by email
here
.