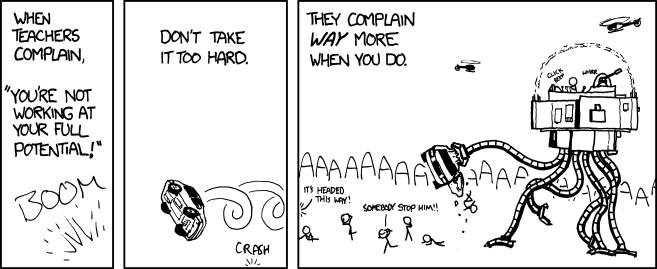 Potential
(alt-text)
The bunch of disadvantaged kids I was tutoring became too good at writing, and their essays were forcing me to confront painful existential questions, so I started trying to turn them on to drugs and crime instead.
Still mourning the demise of Google Reader? You can
sign up to get new comics delivered by email
here
.