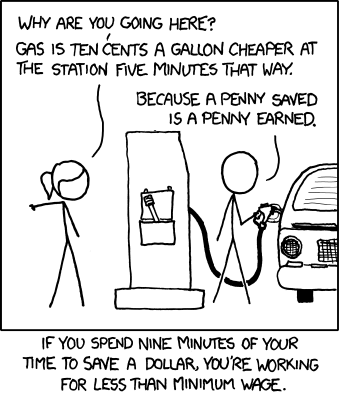 Working
(alt-text)
And if you drive a typical car more than a mile out of your way for each penny you save on the per-gallon price, it doesn't matter how worthless your time is to you--the gas to get you there and back costs more than you save.
Still mourning the demise of Google Reader? You can
sign up to get new comics delivered by email
here
.